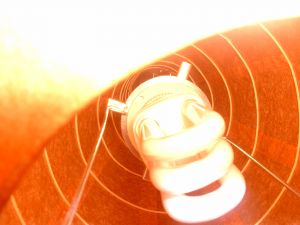 25 years ago, in 1987, Warrington, Cheshire became the home of the first IKEA in Britain. IKEA has opened other stores in the UK and is now celebrating 25 years of being a part of the UK lifestyle. To celebrate this, here are 25 facts about IKEA.
The 1956 IKEA catalogue featured the first flatpack furniture piece from IKEA. It was called LOVET and it was a side table shaped like a leaf.
IKEA co-workers (the name lovingly given to them by the owner) number 150,000.
A modern IKEA store averages 32,000 square meters in deference to the original shop located in Almhult. This southern Sweden shop only measured 6,700 square meters.
In 2012, more than 212 million copies of the IKEA catalogue were printed in deference to the 100 million copies of the Bible printed in the same time period. These catalogues are printed in 29 different languages.
IKEA was the name thought up by Ingvar Kamprad (the owner) to include his initials, the initial for the farm where he grew up (Elmtaryd) and the village he lived near (Agunnaryd).
Even though there are no IKEA stores in Africa or South America, there are 287 stores located in 26 countries. Spoiler alert: plans are underway to open a store in Cairo, Egypt.
50 million Allen keys and 2.5 billion wooden dowels were distributed in 2011 to help build IKEA flatpack furniture.
Most of the stores throughout the world carry to the same items, to the tune of 85% of the stores.
The American market seemed to love the small flower vases IKEA sells when first introduced to the country. It turns out rather than using them as vases, they were used as tumblers.
Names for IKEA furniture come from Swedish names: Swedish women's names are used for curtains, Swedish Island names are used for garden furniture, Swedish men's names are used for chairs, and Swedish place names are used for upholstered furniture. Some names that almost made it to production include 'Bugga', 'Prick', and 'Dick'.
The most popular IKEA product is the Billy bookcases with sales of 503,441 units.
Before IKEA was founded by Ingvar Kamprad in 1943, he sold everything from matchbooks to nylon stockings to cigarette lighters and even fountain pens.
When IKEA first started serving food it was because Ingvar Kamprad learned that many customers were leaving without buying anything due to hunger. Since opening in 1987, British consumers are responsible for eating 1.2 billion hot dogs and 11.6 billion Swedish meatballs.
Within the first 8 months of 2011, IKEA's pre-tax profits increased from £3.27bn to £3.76bn.
IKEA distributed 60 million hinges in 2011.
There are 800 to 1,000 different screws that are used by IKEA furniture.
A set of bedroom beds and chest of drawers called MALM is the most popular and highest selling line.
There have been more than 12.8 million IKEA mattresses sold since 1987. This accounts to one of every two households in all of the UK. This makes it possible to conceive up to one in five kids in Britain were conceived on an IKEA mattress.
Reading is the next location for an IKEA UK shop.
The Runcon Development Corporation was able to change IKEA's mind about where to open its first store in the UK. Originally slated for London, Runcon won out with their plans to regenerate the area.
Warrington was the location of the first store in the UK, opened in 1987.
The forest is only responsible for 60% of the IKEA products produced.
Denim sofa upholstery sourced from China made Kamprad known as one of the first companies willing to use China as a source. Today, better than 20% of the raw materials IKE uses are from China.
A rise in turnover within IKEA was seen with a 7% increase from 2011 to the €24.7 in 2012.
The food court inside of IKEA stores allows for €1.2 billion in turnover in 2011.
These are just 25 of the facts you can find out about IKEA. Keep their flatpack furniture in mind the next time you are looking for something affordable and attractive for your home or office.